Meet The Staff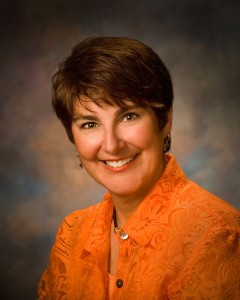 Annette Branco
Annette is from a military family and has traveled throughout Europe early in her life. Her family settled in Norristown, PA, when her Dad left the service. After graduating from the University of Pennsylvania School of Dental Hygiene in 1973, Annette began her dental career in the Philadelphia area and stayed until she married Craig Kleppe, PhD, in September 2000 and moved to Durham that same month when Craig was transferred to the Research Triangle Park. Annette continued her full-time career temping and in 2005 started working with Dr. List one day a week as a hygienist. With her dental and management background, she was a natural to assume the practice administrator position by December of the same year. She continues to participate in many continuing education programs and contributes to our Give a Smile program. Annette is our OSHA co-ordinator and keeps our office in compliance with all local, state, and federal regulations.
Annette and Craig love living in Durham with his Lab and her cat. They spend a lot of time working together on their house and yard. To relax, she enjoys reading, cross-stitch, crosswords and is currently hooked on Sudoku and making beaded jewelry while Craig plays golf. They have adopted Duke University as their hometown school and attend football and basketball games. She and Craig are avid NASCAR fans and travel in their RV to attend several races each year, as well as vacationing throughout the Southeast.
When you call our office, it's Annette's friendly voice you'll hear on the phone and meet upon your arrival. She is always willing to help with scheduling an appointment, answer your financial and insurance questions and handles all the administrative duties in the office. She helps keep the non clinical area of the practice running smooth and even helps with hygiene now and again or will take an X-Ray.
---
Ida Martinez
Ida has been a hygienist since graduating from Hostos City University of New York in 2002.  She was a dental assistant for 12 years prior to starting dental hygiene school.  Ida moved from Queens, NY to Durham in 2003 and has been with our practice since then.  She has been an active participant in our Give  a Smile program and a member of the American Dental Hygienist's Association.
Out of the office, you'll find Ida active in her Spanish congregation.  She enjoys walking trails with her husband, Robert, visiting her family in Las Vegas and especially her little niece, Alessandra.  She also enjoys gardening and sewing.  Ida participates in numerous continuing education programs to stay up to date with the latest dental information.  She's always happy to answer your questions.  Ida is passionate about dental hygiene, and you can feel this when you meet her.  She is thorough and gentle, the best combination.
---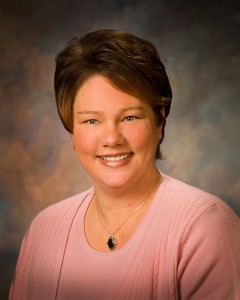 Wendy Bradshaw
Wendy started her dental assisting career in 1994 upon her graduation from Alamance Community College.  She has been in Dr. List's practice since 2003.  Wendy is an integral part of our Give a Smile program and attends continuing education programs during the year.  This helps to keep our office updated on dental information to be sure our office utilizes the finest products to assist Dr. List in providing the high quality of care we are proud to provide our patients.  Along with her assisting duties, Wendy maintains our sterilization area, helps maintain our OSHA compliance, assists Ida as needed, and is responsible for ordering dental supplies.
Wendy has lived in Graham most of her life. Her son, Christopher, was born in 2005.  She is grateful that her mother babysits while she is at the office.  Her son is at the age where they love playing football together.  Wendy's daughter, Courtney, made her a grandmother in September 2008.  When she's not chasing after Christopher, Wendy likes to garden and enjoys visiting her sister in Pittsburgh..
Everyone loves Wendy, and when you meet her, you'll know why!
---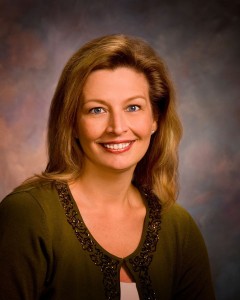 Jeanna List
Jeanna is a native of Durham and is a 1984 graduate of Northern High School. She then attended the University of North Carolina Greensboro, where she majored in Human Environmental Sciences and graduated in 1988. While living in Greensboro, Jeanna was a teacher for ten years with the Guilford County Schools and also a Cheerleading Coach. She and Ellis were married in 1999, and blessed with their beautiful daughter, Eliza, in 2001.
Jeanna is currently a stay-at-home mom, although she often helps out in the office or behind the scenes. She is an active member of the Junior League of Durham & Orange Counties, and serves on many committees at Eliza's school. Jeanna enjoys cooking, traveling, decorating (especially painting), and gardening. Jeanna, Ellis and Eliza can often be found enjoying Duke sporting events.
Although she is not in the office every day, Jeanna provides a supportive and helpful role to our team. She is very warm and friendly and we know you will love her too.