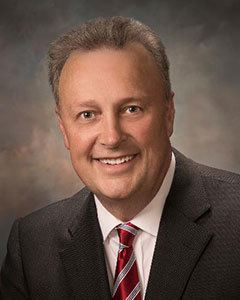 Ellis K. List, DDS, MAGD
Dr. Ellis K. List attended the College of Wooster, and then earned his dental degree at Ohio State University in 1987.  He then completed a general practice residency in Youngstown.  In 1988, Dr. List moved to Durham and worked as an associate to Dr. Riley Stallings for three years.  When Dr. Stallings retired, Dr. List purchased the practice and continues to serve patients throughout Raleigh, Chapel Hill, and Durham.Every year since 1999, Dr. List has attended the Pankey Institute in Florida.  He has completed seven continuums and has certification to perform as an oral sedation dentist, using oral conscious sedation techniques.  In addition, Dr. List has attended any seminars and courses from some of the most respected names in dentistry, such as Frank Spears, Bob Willis, Annette Lender, and Linda Miles.  Well vested in the dental community, Dr. List has been a fellow in the Association of General Dentistry since 1992 and is pursuing mastership.  He also holds membership in the American Dental Association, American Association of Cosmetic Dentistry, Pankey Alumni Association, North Carolina Dental Society, and the Durham/Orange County Dental Society, where he served as president in 2001.
Dr. List and his wife, Jeanna, have one daughter, Eliza.  As a philanthropic effort, Dr. List works with Give a Smile each year by providing dental restoration, free of charge, to a person who has fallen upon hard times.  He is also a member of The Church of the Good Shepherd.  After work, Dr. List enjoys traveling, swimming and scuba diving.
Meet Our Team
Our team loves working with our dentist in Durham, North Carolina! Learn more about us below and call 919-682-5327 to meet us in person!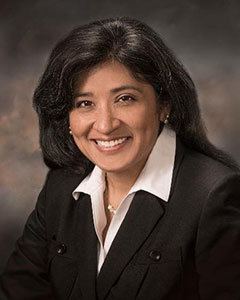 Ida Martinez
Ida has been in the dental field since 1988.  First, as an assistant for 13 years and has been a hygienist since 2002, when she graduated from Hostos, City University of New York, with honors including The Albert H. Stevenson Award.  Originally from Queens, NY, she and her husband, Robert, moved to Durham in 2003 and joined our practice.  She has been an active participant in our Give a Smile program and a member of the American Dental Hygienist's Association and the Durham Orange Dental Hygiene Association.
Out of the office, Ida is active in her Spanish congregation.  She enjoys walking trails with her husband, cooking and gardening.  Ida enjoys visiting her family in New York and Las Vegas.  Ida participates in numerous continuing education programs to stay up to date with the latest dental information.  She takes the time to take photos of your teeth and tissues, uses voice recognition software to measure the health of your gums, and utilizes the latest in digital radiograph and imaging software.  She's always happy to answer your questions and address any of your concerns.  Ida is passionate about dental hygiene, and you can feel this when you meet her.  She is thorough and gentle, the best combination.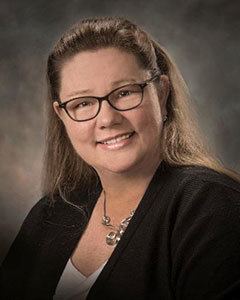 Wendy Bradshaw, DAII
Wendy started her dental assisting career in 1994 upon her graduation from Alamance Community College.  She has been in Dr. List's practice since 2003.  Wendy is an integral part of our Give a Smile program and attends continuing education programs during the year.  This helps to keep our office updated on dental information to be sure our office utilizes the finest products to assist Dr. List in providing the high quality of care we are proud to provide our patients.  She has recently been trained in using our new digital scanner for impressions for crowns and bridges.  Along with her assisting duties, Wendy maintains our sterilization area, helps maintain our OSHA and HIPAA compliance, is trained in CPR, assists Ida as needed, and is responsible for ordering dental supplies.
Wendy has lived in Graham most of her life. Her son, Christopher, was born in 2005.  She is grateful that her mother who helps out while she is at the office.  Her grown daughter has blessed her with three wonderful grandchildren.  Wendy likes to go for walks, gardening and enjoys visiting her sister in Pittsburgh and spending time with her son and grandchildren.
Wendy loves getting to know her patients and educating them about their oral health.  Everyone loves Wendy, and when you meet her, you'll know why!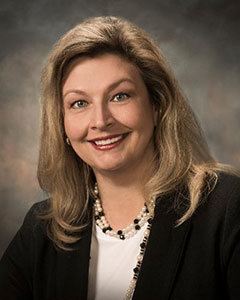 Jeanna List, 
Jeanna is a native of Durham and is a 1984 graduate of Northern High School.  She then attended the University of North Carolina Greensboro, where she majored in Human Environmental Sciences and graduated in 1988.  While living in Greensboro, Jeanna was a teacher for ten years with the Guilford County Schools and also a Cheerleading Coach.  She and Ellis were married in 1999, and blessed with their beautiful daughter, Eliza, in 2001.
Jeanna is currently a teaching assistant at Durham Academy.  Jeanna often helps out behind the scenes to run errands for the practice.  She serves on many committees at Eliza's school.  Jeanna enjoys cooking, traveling, decorating (especially painting), and gardening.  Jeanna, Ellis and Eliza can often be found enjoying Duke sporting events.
Although she is not in the office every day, Jeanna provides a supportive and helpful role to our team.  She is very warm and friendly and we know you will love her too.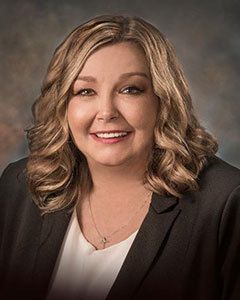 Diane Voss
Diane is a native of Durham, NC and currently lives in Rougemont with her husband Kurt, who retired from the US Marine Corps in 2011 after serving 22 years. He now works at the Durham Correction Center, in downtown Durham. They married in 2012, and have five children, Alicia, Kristen, Heather, Ashley, Adam and two grandchildren, Ellie and Kayden.  Alicia and Ellie live in Minnesota and try to fly down to see everyone at least once a year. Kayden started to walk at 7 months and will turn 1 year old in June 2019.  Diane and Kurt love to spend as much time as possible with their kids and are enjoying being grandparents. Family time is very important to all of them.Diane has been in the medical/dental field for over 20 years and started working with Dr. List in May 2019.  She decided to go back to school later in life, and just received her bachelor's in healthcare management from Trident University in California.  She comes with over 10 years of experience in Practice Management. She strides to continue her education in dentistry and has been to Warshaw Dental Institute for Management Classes in Texas.  She has had several continuing education classes including Dentrix, Othro, and HIPAA to stay up to date on the latest dental information and better serve her practice.