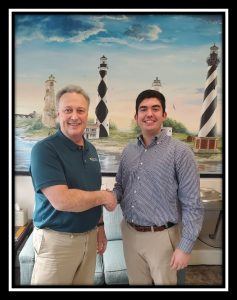 Dr. Ellis K. List
To My Valued Patients, Colleagues and Friends,After 35 years of practicing dentistry, it is with bittersweet emotions that I am announcing my retirement from full-time dentistry as of January 3, 2023. This decision has been difficult for me because I have loved being a dentist and thoroughly enjoyed the relationships that I have developed with my patients, staff and colleagues. I have received endless joy and satisfaction from serving all of you, and I am honored by your kindness, loyalty and trust all these years. Being in good health, I plan to pursue other interests and hobbies, traveling and spending time with my family. Also, I still plan to keep my hand a little in dentistry by helping with volunteer work and activities around the state. My wife, Jeanna, will continue to work in education and my daughter, Eliza, is in her junior year at
UNC
and preparing to apply for physical therapy school.I am delighted to announce that Dr. Marshall Alexander Fleming has purchased my practice and will carry on the tradition of quality dentistry that we have always strived for through the years. Alex, as he goes by, is a native of North Carolina and grew up in Advance, NC. Dr. Fleming earned his undergraduate degree from
UNC
, where he also met his wife, Catherine. He is also a graduate of ECU School of Dental Medicine. Dr. Fleming has been practicing in King's Mountain, NC and has been waiting for a practice like mine to become available, so he and his wife could move back to this area that they both love. Dr. Fleming and I share many of the same practice philosophies, and he has attended the Pankey Institute, a center for higher learning in dentistry, where I also attended. He is dedicated to providing excellent care and his goal is to continue running a patient-centered, relationship-based practice. I believe Dr. Fleming is well suited to continue your dental care and a trusting relationship as a compassionate, thoughtful, caring and trustworthy dentist.
The same friendly, dedicated and caring staff, Ida, Wendy and Diane will all still be there and continue to serve you. I know Dr. Fleming will appreciate, as I have, all the things they do every day to make your office experience exceptional. I will be in the office for the next couple of weeks to introduce you to Dr. Fleming and to help with the transition.
I want to sincerely thank each one of you for the opportunity to be your dentist and for making my career so wonderful. It means more to me than I have the words to express. I know you will find Dr. Fleming to be as personable and professional as I have, and I wish you all the very best and many blessings for 2023 and beyond.
Sincerely,
Dr. Ellis K. List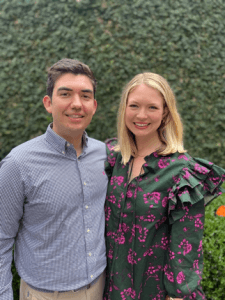 Dr. Alex Fleming
Dr. Fleming grew up in Advance, North Carolina, and graduated from the
University of North Carolina Chapel Hill
, where he met his wife, Catherine. He then went on to graduate from
East Carolina School of Dental Medicine
. Dr. Fleming spent his last year in dental school rotating through community dental clinics throughout the state. Those experiences influenced his practice philosophy in striving to serve the patient first and foremost. After graduating in May 2020, Dr. Fleming accepted a position at a dental office in King's Mountain, North Carolina. When Dr. List retired in January 2023, Dr. Fleming purchased the practice. He is proud to continue the comprehensive care that Dr. Stallings and Dr. List provided to patients throughout the Triangle. Dr. Fleming and his wife are thrilled to have found this opportunity and be back in the area they love so much, albeit in a darker shade of blue than they are used to!Dr. Fleming is committed to providing the best care possible and is heavily involved in continuing education. He has attended several courses at The Pankey Institute, an advanced dental education training center in Key Biscayne, Florida. He is an active member in the
Spencer Study Club
,
Spear Study Club
, Triangle Dental Study Club,
Durham-Orange Dental Society
and the John Dilday Study Club.When not practicing dentistry, Dr. Fleming loves spending time with his wife and enjoying live music, and he is an avid runner and tennis player.
Meet Our Team
Our team loves working with our dentist in Durham, North Carolina! Learn more about us below and call 919-682-5327 to meet us in person!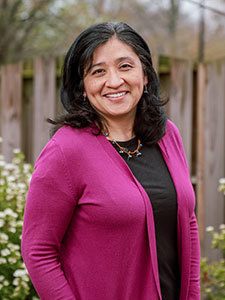 Ida
Ida has been in the dental field since 1988, initially working as an assistant for 13 years and then working as a hygienist since 2002, when she graduated from Hostos City University of New York, with honors including the Albert H. Stevenson Award. Originally from Queens, New York, she and her husband, Robert, moved to Durham in 2003. She has been an active participant in our Give a Smile program and a member of the American Dental Hygienists' Association™ and the Durham Orange Dental Hygiene Association.
Out of the office, Ida is active in her Spanish congregation. She enjoys walking trails with her husband, cooking, gardening and playing with their new puppy. Ida participates in numerous continuing education programs to stay up to date with the latest dental information. She takes the time to take photos of your teeth and tissues, uses voice recognition software to measure the health of your gums and utilizes the latest in digital radiograph and imaging software. She is always happy to answer your questions and address any of your concerns. Ida is passionate about dental hygiene, and you can feel this when you meet her. She is thorough and gentle, the best combination.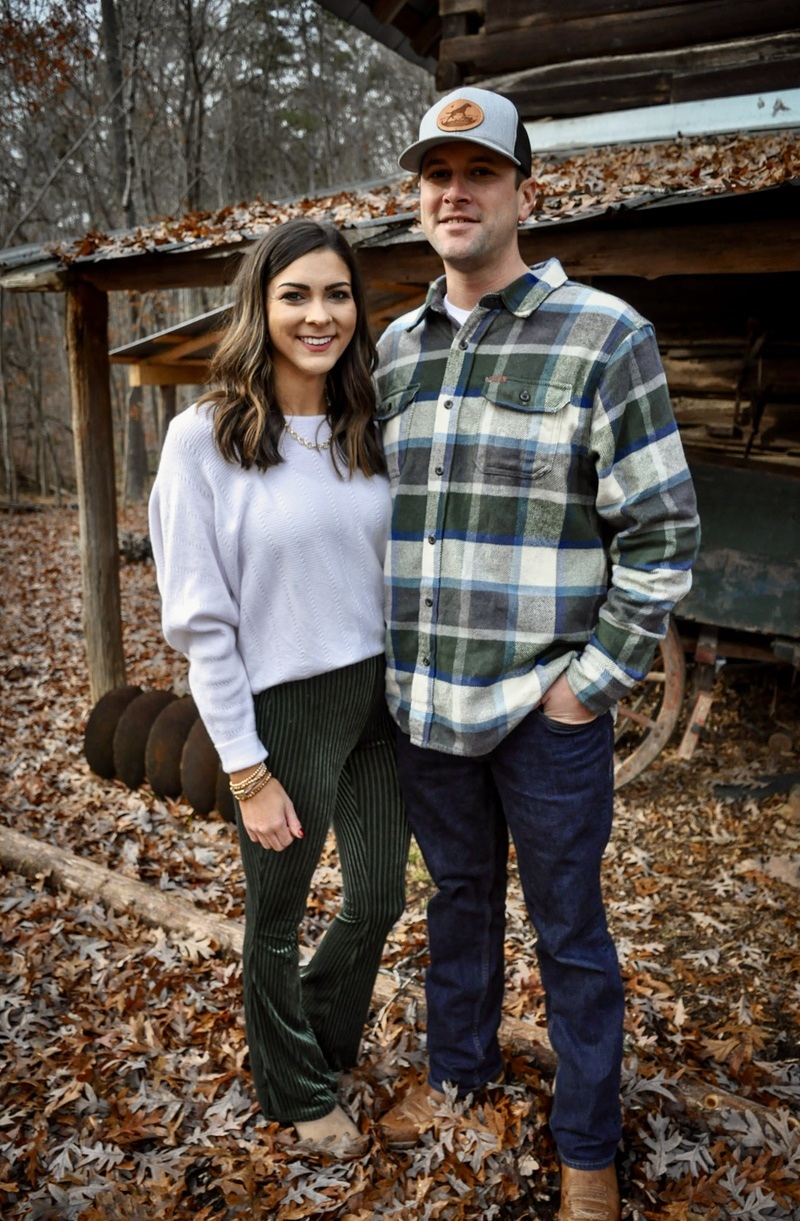 Julie
Julie is a native to Bahama, North Carolina. She began her education at the University of North Carolina at Greensboro studying business. With a passion for art and science, she transferred to the North Carolina Dental Assisting Training School (NCDATS) and Durham Technical College, receiving both an Associate of Science degree and dental assisting certificate in 2011.
After working chairside for five years as a dental assistant, Julie was ready to advance her training and education in the dental field. She received her Bachelor of Science in dental hygiene with honors from the University of North Carolina at Chapel Hill in 2018. She was awarded the Hu-Friedy Golden Scaler Award, an honor given to the student demonstrating remarkable skill and talent throughout their training.
When not in the office, Julie enjoys exercising, crafting, and spending time with family and friends. Currently, Julie and her husband, Cory, reside in Durham with their sweet Labrador Retrievers, Trigger and Crash.
Julie loves being a dental hygienist because each day she strives to make a positive impact on the world one smile at a time. She participates in various continuing education programs each year to advance her skill and knowledge. She is compassionate and will always make you feel comfortable during your dental appointment.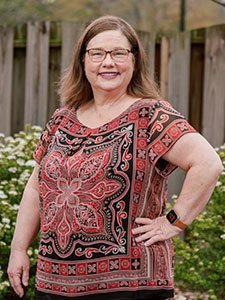 Wendy, DAII
Wendy started her dental assisting career in 1994 upon her graduation from Alamance Community College . She has been with our practice since 2003. Wendy is an integral part of our Give a Smile program and attends continuing education programs during the year. This helps to keep our office updated on dental information to be sure our office utilizes the finest products to assist Dr. Fleming in providing the high quality of care we are proud to provide our patients. She has been trained in using our new digital scanner for impressions for crowns and bridges. Along with her assisting duties, Wendy maintains our sterilization area, helps maintain our OSHA and HIPAA compliance, is trained in CPR, assists Ida as needed, and is responsible for ordering dental supplies.
Wendy has lived in Graham most of her life. Her son, Christopher, was born in 2005. Her grown daughter has blessed her with three wonderful grandchildren. Wendy likes to go for walks, garden, visit her sister in Pittsburgh and spend time with her family.
Wendy loves getting to know her patients and educating them about their oral health. Everyone loves Wendy, and when you meet her, you will know why!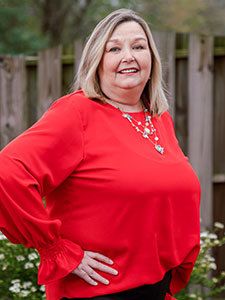 Diane
Diane is a native of Durham, North Carolina, and currently lives in Rougemont with her husband, Kurt, who retired from the U.S. Marine Corps in 2011 after serving 22 years. He is now working on his second retirement at the Duke Eye Center. They married in 2012 and have five children — Alicia, Kristen, Heather, Ashley, Adam — and two grandchildren — Ellie and Kayden. Alicia and Ellie live in Minnesota and try to fly down to see everyone at least twice a year. Diane and Kurt love to spend as much time as possible with their kids and are enjoying being grandparents. Family time is very important to all of them. Diane has been in the medical/dental field for over 25 years and started working with our team in May 2019 and now is excited to be part of Fleming Dental as the Practice Administrator. She decided to go back to school later in life and received her bachelor's degree in health care management from Trident University in California. She comes with over 15 years of experience in practice management. She strides to continue her education in dentistry and has been to Warshaw Dental Institute for Management Classes in Texas. She has had several continuing education classes, including Dentrix, Othro and HIPAA, to stay up to date on the latest dental information and better serve her practice.